Related Rates on the Street
I feel like I've had this experience many times in my life:  I'm biking down the road, or walking along at a brisk pace, and out of the corner of my eye I catch a glimpse of a person I think I know.  As I turn back to take another look, a well-positioned telephone pole or lamp post gets in between me and the unknown.
Somehow, the geometry and physics of the situation perfectly conspire to always keep the pole between me and the mystery person.
Click on the image below for a demonstration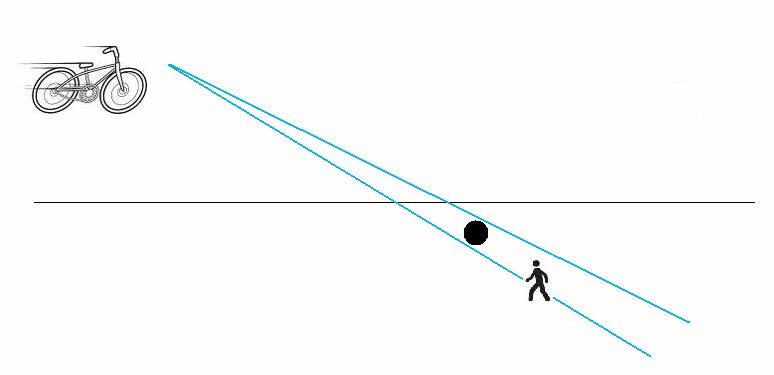 A thorough analysis of the problem would be interesting, taking into consideration the different initial velocities, the different positions, the radius of the pole, different paths, and the like.